Custom portable signs for outdoor use on the sidewalk in front of your business or in the parking lot. Can be used indoors and available in LED as well.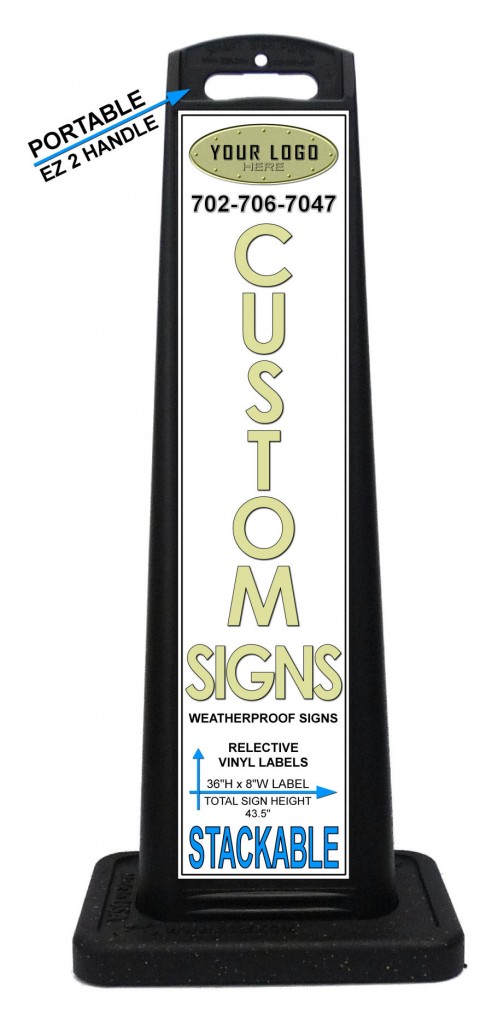 Nope, not "seen on Shark Tank". You may have seen our custom portable signs in front of a luxury hotel in New York City, a casino in Las Vegas or a resort in the California mountains. Our portable signs are on side walks all over the United States and in Canada. Why not put one to work for you. Couldn't your business use more attention?
Signs are produced and shipped quickly. We ship out of our southern California warehouse to all corners of the continental USA. Our portable signs are manufactured in the USA. We have signs in New York City, Miami, Cleveland, Chicago, Seattle, Los Angeles, Las Vegas, Phoenix and even up in Canada.